Formation Scrum at Scale (Certification Officielle)
Registered Scrum at Scale Practitioner®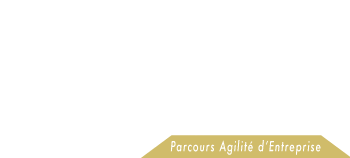 La Formation « 

Registered Scrum at Scale Practitioner® » est une Formation

Officielle de Scrum@Scale Inc délivrée en Anglais.

Description
The Scrum@Scale® course teaches the responsibilities of the Product Owner, individual Scrum Teams, and enterprise leadership in a variety of large-scale contexts, create and prioritize a transformation Backlog to overcome impediments to scaling, measure and improve key Scrum metrics at an Enterprise level.
Learning Objectives
At the end of the training, participants will be able to :
Apply the core skills of Scrum and Lean product development to evolve Scrum from one to multiple teams in any size initiative.
Mastering the responsibilities of the Product Owner, individual Scrum teams and business leadership in a variety of large-scale contexts.
Programme Indicatif
Day 1 :
Roundtable
Scrum@Scale Framework
Patterns for High Performing Teams
Scaling the Teams
Scrum Master Cycle "How"
Scrum of Scrum Master
Executive Action Team
Agile Practice Team
Continuous Improvement & Impediment Removal
Cross –Team Coordination
Delivery
Day 2 :
Product Owner Cycle "What"
Strategic Vision
Backlog Prioritisation
Backlog Decomposition & Refinement
Release Planning
Connecting the 2 cycles
Product Release & Feedback
Metrics & Transparency
Questions / Answers
Conclusion
Prerequisite
English – You need to read a book on Scrum before acceding in this training.
Pedagogy
Theory: 40 % (training workbook, slides)
Practice: 60 % (workshop)
Attendees
This training is intended to scrum masters, agile practitioners, project managers and product managers who want to evolve to Scrum approach and who is looking for pragmatic solutions to some organization problems
Modalités d'Evaluation et Suivi (French information)
Evaluation lors des ateliers tout au long de la formation, évaluation des acquis en fin de formation, feuille d'émargement signée à la 1/2 journée, attestation de présence remise en fin de formation.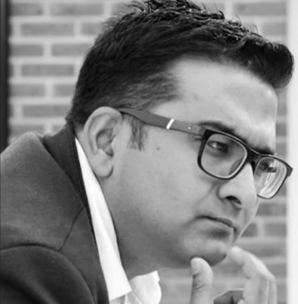 Mohammed Rowther
Coach-Instructeur, Certifieur Scrum@Scale
Mohammed Rowther based in London, UK, is a Scrum@Scale Trainer and SAFe 5 Program Consultant and comes with a degree in Information Technology Engineering and has more than 20 years of experience in IT & Agile.  He has helped and supported several organizations in Agile Transformation, fostering better culture, mindset shift, building high-performance teams, and implementing agile scaling frameworks like SAFe, Spotify Model, and Scrum@Scale. He is also a Certified Scrum Professional (CSP-SM / PO) & Certified Agile Leader (CAL) from Scrum Alliance, Certified Release Train Engineer from Scaled Agile, and an ICAgile Coach.
TARIF
INTER :

 

à partir de

 

1 100 € HT
Prix par stagiaire pour 2 jours.
DURÉE :14 heures sur 2 jours
GROUPE :
De 
6
 à 
20
 personnes
aucune information pour le moment
Modalité d'Accès aux Personnes Handicapés à la Formation
Nous contacter pour répondre à vos besoins : rh@agilbee.com
S'informer, Demander un Devis ou S'inscrire
Pour s'informer sur nos prestations, vous pouvez faire une Demande de Devis en cliquant sur le bouton "Demande de Devis" de la formation souhaitée. Vous obtiendrez alors les documents automatiquement. Vous pouvez aussi faire une demande par téléphone aux coordonnées ci-dessous ou remplir le formulaire de contact. aucune session ci-dessous ne correspond à vos attentes ou si vous désirez une formation en INTRA